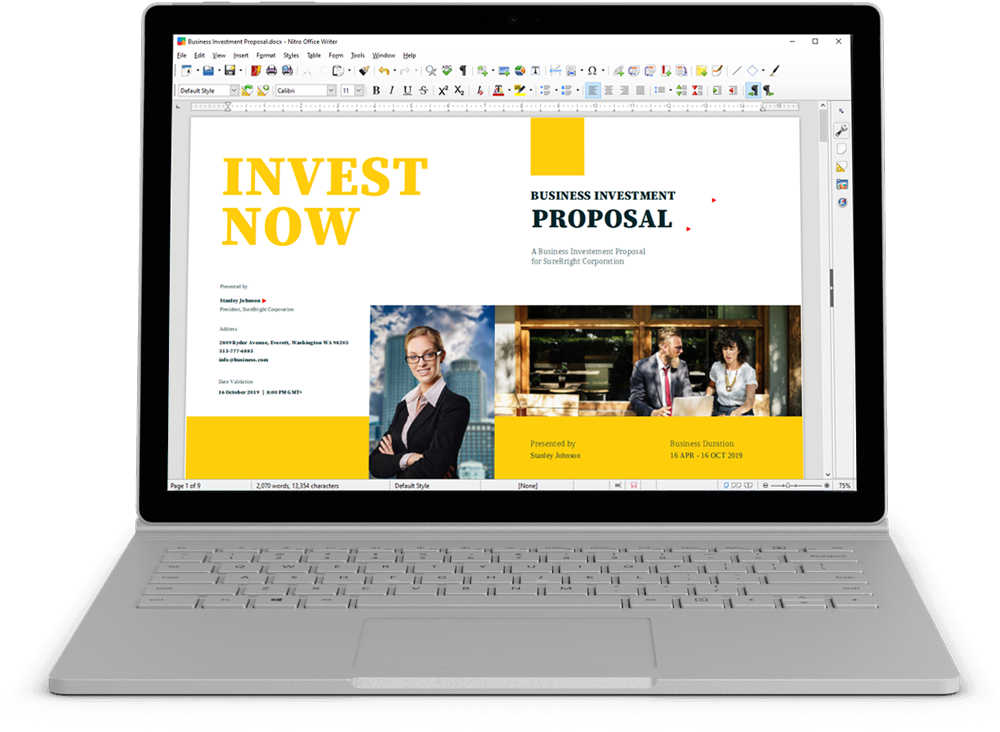 From word processing to desktop publishing, Nebula Documents has all the features you need to freely express your ideas and showcase your creativity.
An intuitive and easy to use spreadsheet program that comes with a comprehensive range of advanced features. Spreadsheet makes it possible to collect, cross-tabulate, and summarize data from enterprise databases.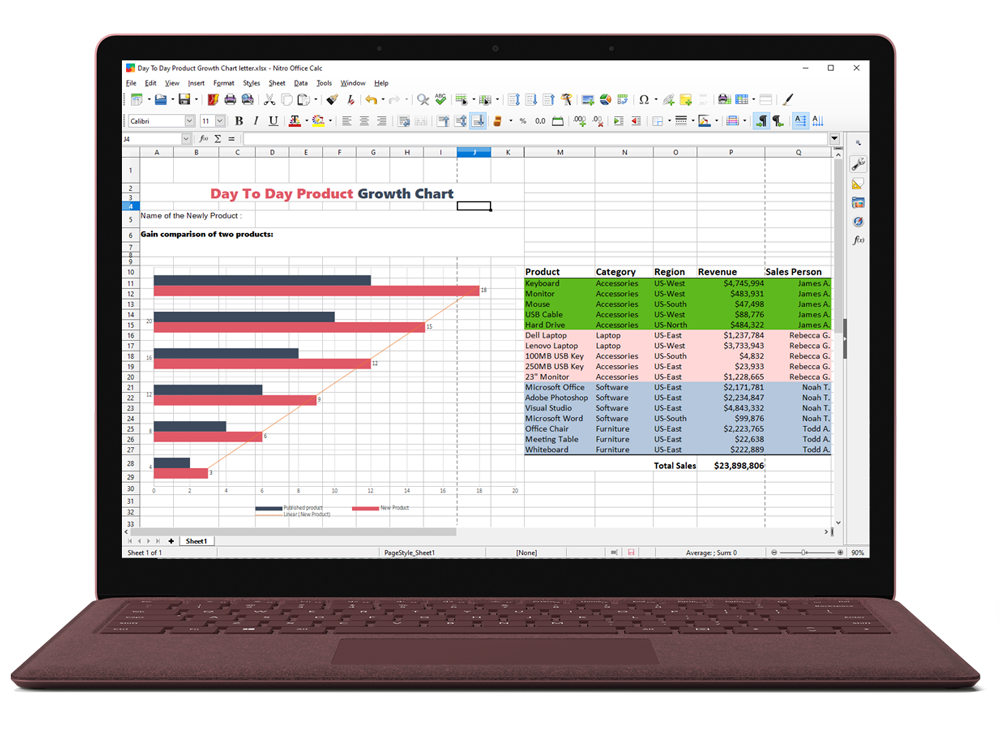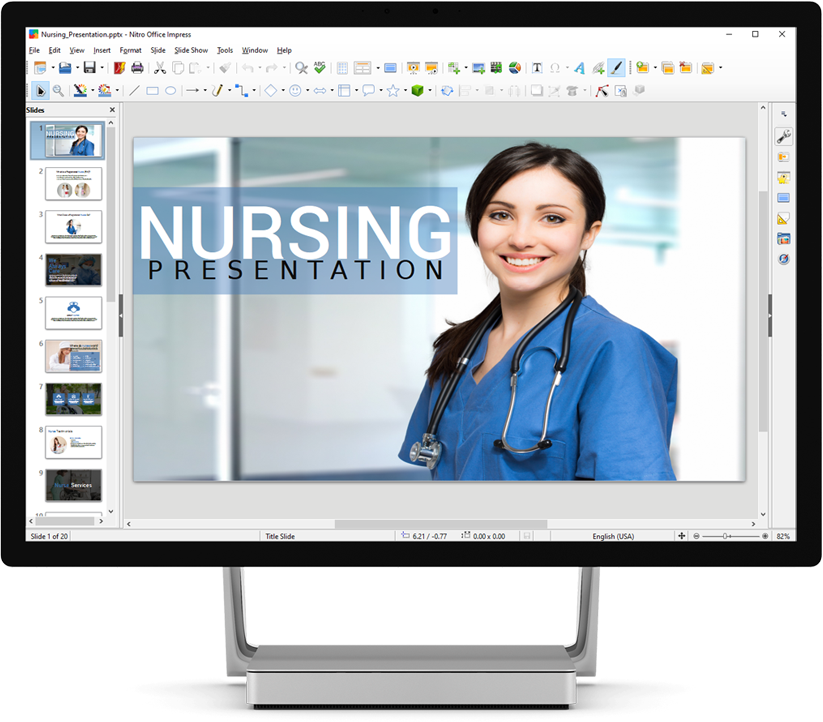 Create outstanding presentations with rich content. Use our easy-to-use drawing and diagramming tools to add style and sophistication to your slideshow. Manage and deliver presentation with Slide Show Mode to control how slides are presented.
Nebula Office' Draw provides all means for you to produce anything ranging from a quick sketch to technical drawings, flowcharts or even a complex floor plan.